Stations & Apparatus
Station 1 | Adena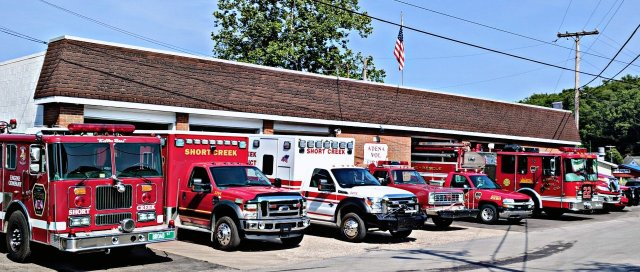 270 E Main St. Adena, Ohio 43901
SCJFD currently operates out of two firehouses. Station 1, also known as the Adena firehouse, is located at 270 E. Main Street in Adena, Ohio. Station 1 serves as the headquarters for the fire district and houses two engines, one tanker,  one hazardous materials support unit, two chief vehicles, one paramedic ambulance, one all terrain rescue vehicle, and the Harrison County Hazmat Decon Trailer. Station 1 also has a newly renovated hall with tables and chairs available for rentals, providing a large kitchen with a commercial stove, fridge, freezer, and ice maker. See the "Events" tab for more information on renting the hall and availability for your event.
Station 2 | Smithfield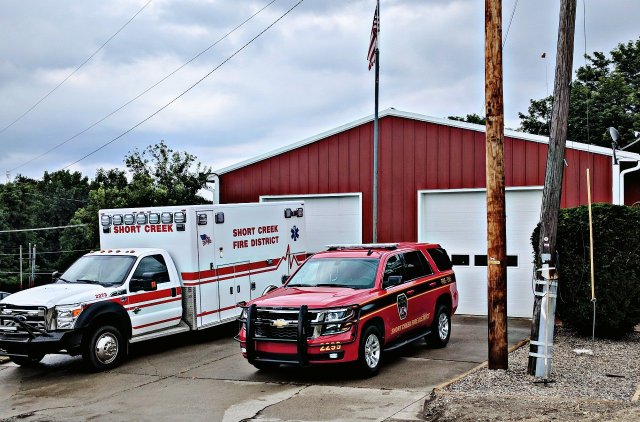 1028 Main St. Smithfield, Ohio 43948
Station 2, also known as the Smithfield station, is located at 1028 Main St, Smithfield, Ohio. Station 2 houses  one fire engine and one paramedic ambulance. Station 2 was previously the Smithfield EMS building, until it was shut down in 2006 due to limited members. Station 2 has gone through numerous renovations including a new roof, kitchen, bathrooms, landscaping, and paint inside and out. Station 2 is co-operated with the Smithfield Volunteer Fire Department through the fire district.