Stations & Apparatus
Station 1 | Adena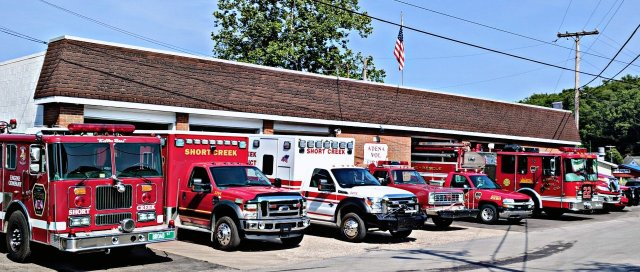 SCJFD currently operates out of two stations. Station 1, also known as the Adena station, is located at 270 E Main street in Adena, Ohio. Station 1 serves as headquarters for the Fire District and houses 1 engine, 1 tanker, 1 brush truck, 1 utility vehicle, 1 chief's buggy, 2 ambulances, and the Harrison County Hazmat Decon Trailer. Station 1 also has a newly renovated hall with tables and chairs available for rentals, providing a large kitchen with a commercial stove, fridge, freezer, and ice maker. See the "Events" tab for more information on renting the hall and availability for your event.
Station 2 | Smithfield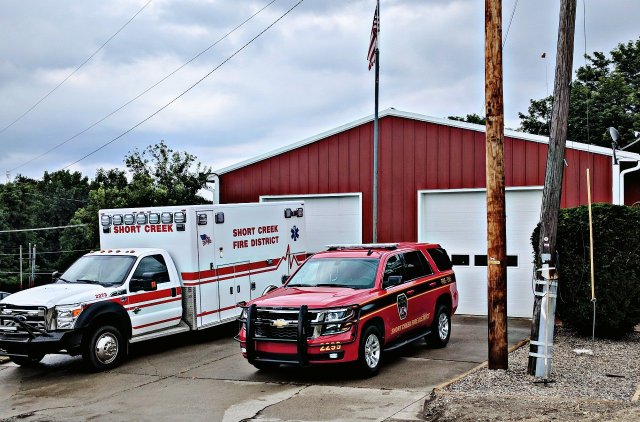 Station 2, also known as the Smithfield station, is located at 1028 Main St, Smithfield, Ohio. Station 2 houses 1 engine and 1 ambulance. Station 2 was previously the Smithfield EMS building, until it was shut down in 2006 due to limited members. Station 2 has since gone through numerous renovations including a new roof, new kitchen, bathrooms, landscaping, and paint inside and out. Station 2 is co-operated with the Smithfield fire department through the district.