Operations
History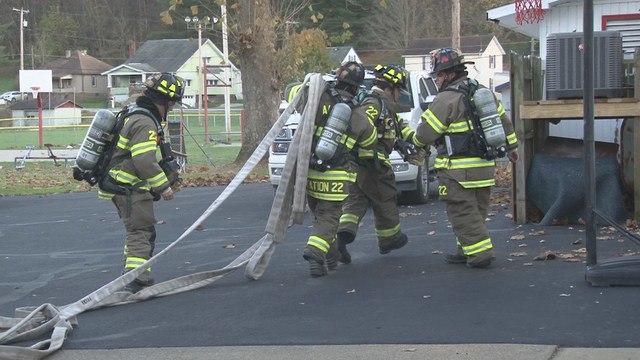 Originally Adena Volunteer Fire Company,  volunteers served the residents of Adena, Ohio for years in both fire and EMS services. Members of the  AVFC competed nationwide in fire and ems competions, became some of the first paramedics in the state of Ohio, and started one of the first mobile trauma teams in the country. Unfortunately,  as time went on, many fire departments across the country noticed a decrease in membership and volunteers. In 2008, the Adena Volunteer Fire Company realized they were not able to respond consistently to EMS calls in the day time due to a decrease in Emergency Medical Technicians in the department. The department approached village council and asked that a 5-mill levy be placed on the ballot. This levy passed by 65%. This allowed the AVFC to staff 2 emts a day for 8 hours, 5 days a week.In 2012 the levy went up for renewal and passed by 75%. During the past 8 years Adena has answered the calls not only in its own service area but in surrounding communities including Mt Pleasant Twp, Harrison County, and Smithfield Township.
Even with the increased coverage during the day, additional coverage was a necessity around the clock. It was decided that 24/7 EMS was needed to provide the residents in the area a higher standard of care and to ensure an ambulance arrives in a timely manner when 911 is called. Members decided to pursue forming the Fire District. in 2016, Short Creek Joint Fire District was formed.
Short Creek Joint Fire District is a newly formed political sub division. This merger was formed by the Village of Adena, the Village of Smithfield and Smithfield Township to provide fire protection and emergency medical services within the township. Governing the district is a Board of Trustees. The trustees are elected officials appointed by their political sub division. The fire chief is appointed by the board and oversees the operations of the fire district(see operations below).  
    In 2018 a 4 mil levy was passed by the residents and the Fire District is currently staffed 24 hrs a day.
Fire Board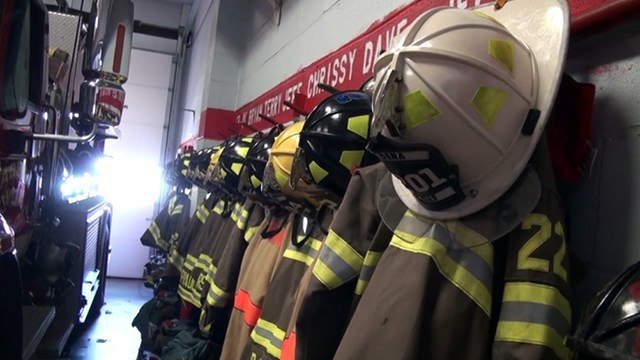 Why a Joint Fire District?
During the last decade the number of people volunteering to become a firefighter and emergency medical technician had decreased. Members of our volunteer services are required to become state / nationally certified to provide fire and EMS services for you. They are required to recertify every three years and obtain the required number of continuing education hours to do this. Also, the cost of fire trucks, ambulances and equipment have increased so volunteers have to spend a considerable amount of time raising funds to continue operation and meeting state requirements. The number of fire and EMS calls have also increased creating more of a demand on the volunteer's time.
By forming this joint fire district, the political sub divisions recognize the need of the citizens to have available, reliable, responsive, dedicated and timely fire and emergency response.
The primary goal of the district is to provide Emergency Medical Services with a paid staff 24 hours a day 7 days per week. Thereby assuring to the citizens that they will receive a prompt and reliable service. The paid EMS service will be backed up by a group of volunteer EMS providers.
Our volunteer fire departments within the township have agreed to work together to provide its citizens a unified service under a combined operational and administrative leadership.
Firefighting services will continue to be provided by the same group of dedicated volunteers that have provided this service to you for years.
Services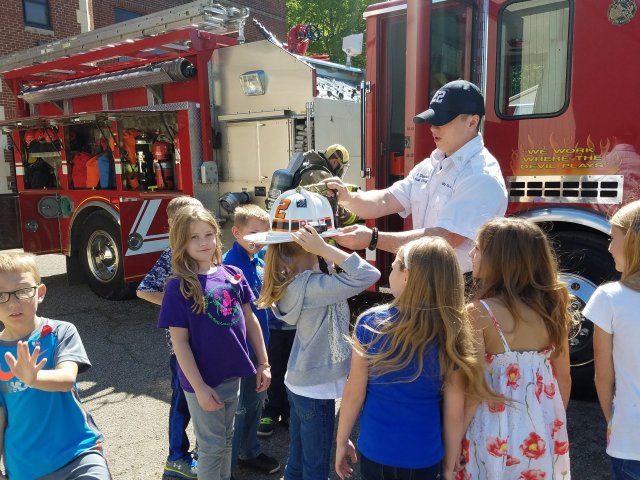 Operational Services
Fire Suppression
Emergency Medical Services
Hazmat/ Decon
Motor Vehicle Accidents
Rescue (Search, extrication, water, high angle, wilderness, ATV, Oil and gas)
Tanker Task Force
Hydrant Inspections
Training
Public Safety/ Fire Prevention
Fire Inspections
Landing Zones
General Services
Hall Rental - Request Form
Water Hauls - Request Form
Equipment Rental
Basement Pumping
Lock outs
Districts
Adena
Adena is a village in Harrison and Jefferson Counties in the U.S. state of Ohio. The Jefferson County portion of Adena is part of the Weirton–Steubenville, WV-OH Metropolitan Statistical Area. Adena is governed by an elected six-member village council and Mayor. Adena is home to Station 1, formerly known as the Adena Volunteer Fire Company.
Founded in 1801 and incorporated in 1908, Adena began in a land fertile for agriculture, and in later years railroads and coal mines provided many jobs. Adena's coal mines were part of eastern Ohio's richest coal area. A post office called Adena has been in operation since 1854. The village was named after the Adena Mansion, Thomas Worthington's home and estate in Chillicothe, Ohio.
This small village is situated in the southwest corner of Smithfield Township. It was never laid off as a town, but lots have been sold from time to time and buildings erected on them and a store and a few mechanics shops (blacksmiths) started. The Presbyterians have a good church here. The first homes were all log cabins but later in the 1800's more substantial homes took the place of the log houses. (Our Town, Adena 1801 – 1978, Nora Jane DeVore.)
Smithfield
Smithfield Township
               Smithfield Township was created November 7, 1805 from Short Creek Township, which was one of the original townships formed in Jefferson County.  It had rich coal veins and thus abundant coal mining and stripping. Mt Pleasant was detached from it in 1807.
Contracted Agencies
Smithfield Fire Department
Smithfield FD is contracted through the district and continues to provide the same service they have always provided to the residents of Smithfield. Smithfield Fire department is also mutual aid for SCJFD throughout the entire township. SCJFD is honored to work alongside SFD and their members to provide services to the district. SFD operates out of 1188 Main St in Smithfield with 2 engines, 1 brush truck, and approximately 20 members. Smithfield FD also co operates with SCJFD at station 2. 
Dillonvale Fire and EMS
Dillonvale Fire and EMS have denied all mutual aid contracts proposed to them within the district. Dillonvale has approximately 20% of their village within Smithfield Township. These residents are covered solely by DEMS and DVFD and may not vote on the levies for the district.