Operations
History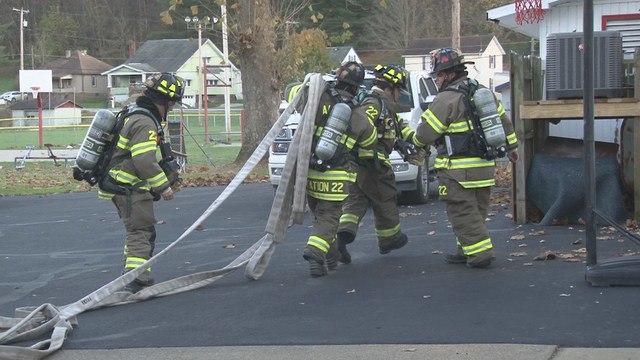 Originally Adena Volunteer Fire Company,  volunteers served the residents of Adena, Ohio for years in both fire and EMS services. Members of the  AVFC competed nationwide in fire and ems competitons, became some of the first paramedics in the state of Ohio, and started one of the first mobile trauma teams in the country. Unfortunately,  as time went on, many fire departments across the country noticed a decrease in membership and volunteers. In 2008, the Adena Volunteer Fire Company realized they were not able to respond consistently to EMS calls in the day time due to a decrease in Emergency Medical Technicians in the department. The department approached village council and asked that a 5-mill levy be placed on the ballot. This levy passed by 65%. This allowed the AVFC to staff 2 emts a day for 8 hours, 5 days a week.In 2012 the levy went up for renewal and passed by 75%. During this time Adena has answered the calls not only in its own service area but in surrounding communities including Mt Pleasant Twp, Harrison County, and Smithfield Township.
Even with the increased coverage during the day, additional coverage was a necessity around the clock. It was decided that 24/7 EMS was needed to provide the residents in the area a higher standard of care and to ensure an ambulance arrives in a timely manner when 911 is called. Members decided to pursue forming the Fire District. A Fire District created a new township wide emergency service.  in 2016, the policitical subdivision of Short Creek Joint Fire District was formed; the first fire district to come to not only Jefferson County, but the surrounding counties as well. In 2018, a 4 mil levy was passed by the residents and the Fire District is currently staffed 24 hrs a day, 7 days a week, 365 days a year by three paid personnel including Paramedics, EMT's, and firefighters..
Fire Board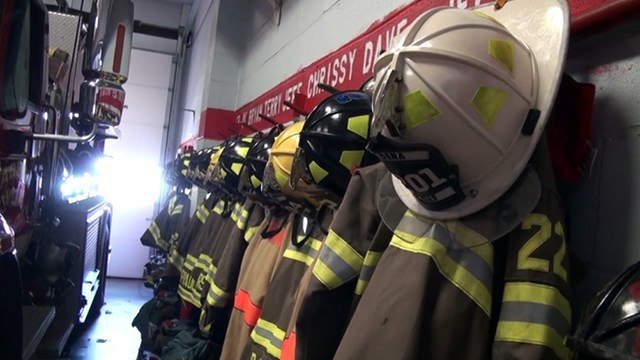 The fire board is comprised of citizens of Smithfield township to ensure the population has a voice for their fire district. The board oversees the administration of the fire district handling finances, purchasing of equipment, buildings and grounds, contracts, and more. The fire board has public meetings every month and can be found on the events tab. The board is made up of 3 members; A fire board chairman, an adena village representative, and a smithfield township representative.
Dan Cermak, Chairman of the Fire Board, is one of Smithfield township trustees and local business owner of Cermak Construction. A long time citizen of the township, dan was a founding member of the fire District in its incipient stages and a valuable asset to our district. Mark Anderson is the village of Adena representative and councilman for Adena. Brianne Nidle, AKA Bree, is the newest member of the Fire Board and the Smithfield Township Representative replacing the former village of Smithfield position after the dissolution. The Fire Board also employs a fiscal officer, Sally Patton, who oversees the budget and payroll for fire district employees. 
Operations
The Fire District's Operations is a paramilitary structure designed to oversee fire suppression duties, special operations, emergency services, equipment, and more. The Operations sector is comprised of three fire chiefs, two captains, and five lieutenants. Each officer is delegated duties to oversee the smooth operation of the district. 
Services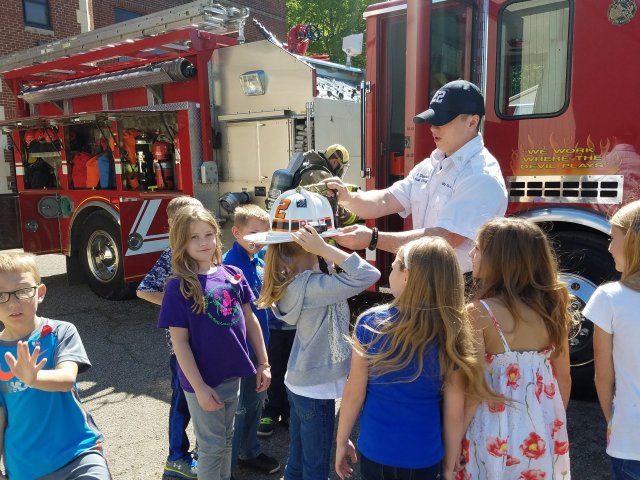 Operational Services
Fire Suppression
Emergency Medical Services
Hazmat/ Decon
Motor Vehicle Accidents
Rescue (Search, extrication, water, high angle, wilderness, ATV)
Oil and Gas Emergencies
Tanker Task Force
Hydrant Inspections
Training
Public Safety/ Fire Prevention
Fire Inspections
Landing Zones
General Services
Hall Rental - Request Form
Water Hauls - Request Form
Equipment Rental
Basement Pumping
Lock outs
Lift Assists
Parades
Emergency Sheltering
Districts
Adena
Adena is a village in Harrison and Jefferson Counties in the U.S. state of Ohio. The Jefferson County portion of Adena is part of the Weirton–Steubenville, WV-OH Metropolitan Statistical Area. Adena is governed by an elected six-member village council and Mayor. Adena is home to Station 1, formerly known as the Adena Volunteer Fire Company.
Founded in 1801 and incorporated in 1908, Adena began in a land fertile for agriculture, and in later years railroads and coal mines provided many jobs. Adena's coal mines were part of eastern Ohio's richest coal area. A post office called Adena has been in operation since 1854. The village was named after the Adena Mansion, Thomas Worthington's home and estate in Chillicothe, Ohio.
This small village is situated in the southwest corner of Smithfield Township. It was never laid off as a town, but lots have been sold from time to time and buildings erected on them and a store and a few mechanics shops (blacksmiths) started. The Presbyterians have a good church here. The first homes were all log cabins but later in the 1800's more substantial homes took the place of the log houses. (Our Town, Adena 1801 – 1978, Nora Jane DeVore.)
Smithfield
Smithfield, formerly a village now annexed into the township in 2016, is situated on the Northeastern border of Smithfield township. Smithfield was platted in 1803 and was a hub of a union victory during Morgans Raid in the Civil War. 
Smithfield Township
Smithfield Township was created November 7, 1805 from Short Creek Township, which was one of the original townships formed in Jefferson County.  It had rich coal veins and thus abundant coal mining and stripping. Mt Pleasant was detached from it in 1807. Smithfield Township is home to the Jefferson County Fairgrounds, Friendship Lake and Park, a dragstrip, Short Creek Sportsmans Club, Pine Valley Sportsmans Club, Short Creek, and the areas of York, Piney Fork, Smithfield, and Adena. The township maintains 45 miles of roadway in a 37 square mile area.
Smithfield Township was founded in 1805 and covers 37.5 sq mi
Several populated areas located in Smithfield Township:
Contracted Agencies and Mutual Aid
Smithfield Fire Department
Smithfield FD is contracted through the district and continues to provide the same service they have always provided to the residents of Smithfield. Smithfield Fire department is also mutual aid for SCJFD throughout the entire township. SCJFD is honored to work alongside SFD and their members to provide services to the district. SFD operates out of 1188 Main St in Smithfield with 2 engines, 1 brush truck, and approximately 20 members. Smithfield FD also co operates with SCJFD at station 2. 
Dillonvale Fire and EMS
Dillonvale Fire and EMS have denied all mutual aid contracts proposed to them within the district. Dillonvale has approximately 20% of their village within Smithfield Township. These residents are covered solely by DEMS and DVFD and may not vote on the levies for the district. 
Mutual Aid
SCFD has mutual aid agreements to assist with services in needing additional manpower. These departments include but not limited to: Mt Pleasant, Hopedale, Harrisville, Brilliant, Rayland, Tiltonsville, Cadiz, Unionport, and more. Mutual Aid aggreements include different portions of the widespread district to factor in access and time sensitive responses as well as equipment, manpower, and specialty equipped departments.
Additional Resources
In addition to mutual aid fire and ems services, SCJFD relies on it's township and local businesses for additional assistance and resources. Below are a few organizations SCJFD works with to provide it's citizens the utmost care.
Smithfield Township Trustees
Smithfield Township trustess oversee the general good and services of the township including maintaining roads, parks and rec, meetings, and more. These trustees include Chairman John Sebring, Dan Cermak, and VInce Pastre. SCJFD thanks the township trustees for their unwavering support. More information on Smithfield township can be found here:
Smithfield Township Constable
Smithfield Township Police Dept. was established in January of 2020.  Chief Paul Carpenter was sworn in on Jan. 2, 2020
The mission of the department is to protect and serve residents the residents in the township.