Paid Positions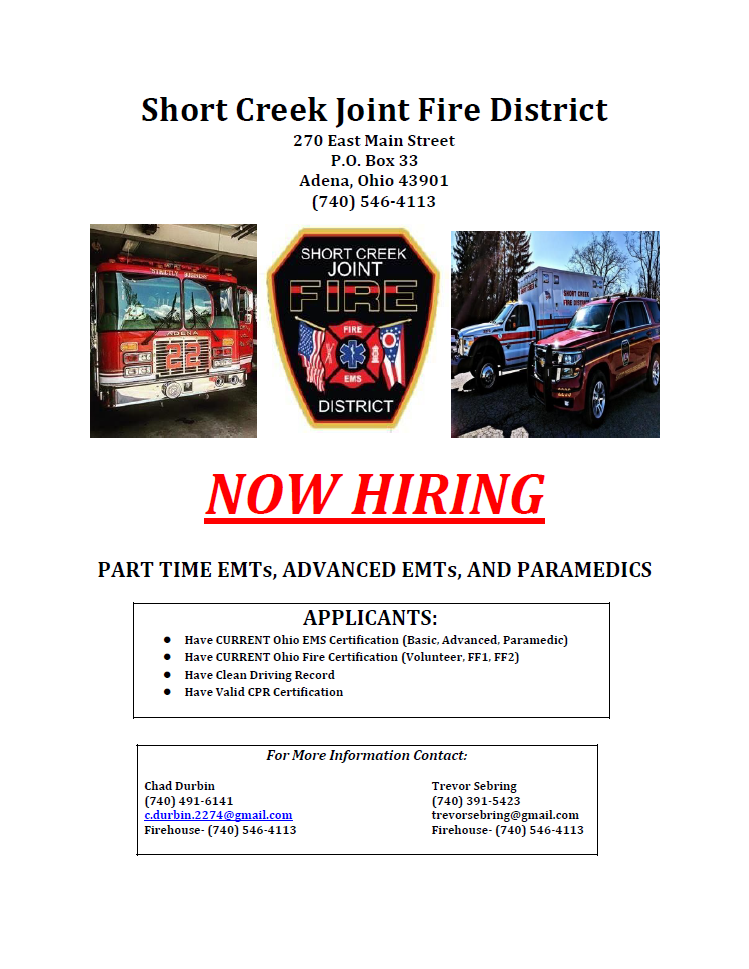 SCJFD is currently looking to employ Ohio EMT Basics, Intermediates, and Paramedics. Employees are not required to hold a valid fire certification but is preferred. No residency requirement but must be able to drive to work. Must have an up to date Ohio certification, CPR certification, pass a drug screening and background check, have a valid driver's license, and be able to lift 50 lbs. Those wishing to apply can follow the link below. After the application is received, you will be contacted to schedule an interview. Please allow 7-10 business days for your application to be processed.

Volunteer Positions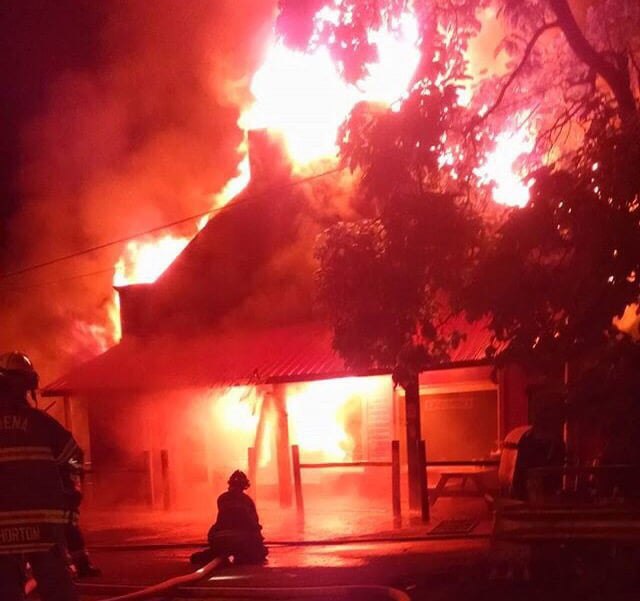 Those wishing to join the ranks of SCJFD as a volunteer must be 18 years or older and have a valid driving license. You do NOT need any fire or ems certification to apply! Those interested can apply below. Aspiring members can schedule ride alongs or visit the fire station to see if being a firemen/ emt is right for you! If you choose to join our district, members will be put through fire and ems classes paid for by the district so long as they pass and put in 1 year of service. Apply today!

Cadet Positions
Want to see what firemen and emts do? Interested in serving your community when you grow up? Then this is the place for you! Cadet Post #022 is a subsidiary of the BSA(Boy Scouts of America) and is ran by officers of the fire district to teach and train children under the age of 18 basic first aid skills, fire department training, and more! If you or your child is interested in seeing what being a firemen is all about, Apply below!